Because of your continued support, a number of Honduran communities are now able to plan ahead knowing they can rely on promised funds to be there for much-needed projects and programs. Through the One Day Challenge, Windows of Hope, and other funds provided by generous Canadian donors, our Honduran brothers and sisters are gradually able to address some of the most urgent needs in some of the poorest communities. YOUR support is the answer to THEIR prayers, and for that they give thanks to God and pray that He will continue to bless you.
---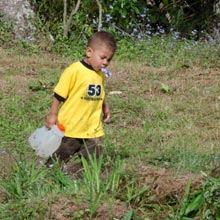 The One Day Challenge is an ambitious program that seeks to quickly address the most urgent need in one of the poorest communities in Honduras.
Each year, a specific community is identified based on immense need and a willingness to implement change. Donations to the One Day Challenge are then used to address the highest priorities in that community, often relating to clean water, sanitation and basic improvements to make houses more liveable during the extended Honduran rainy season.
---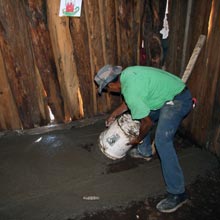 Windows of Hope
Many Honduran families struggle each day because they lack the basic amenities that we take for granted.
Through the 'Windows of Hope' program, The Carpenteros and Friends partner with Honduran families and communities on those things which will have the great immediate impact and lasting benefits. These projects include simple stoves and chimneys, latrines (outdoor toilets), pilas (outdoor household water tanks), concrete floors, improvements to roofs, and projects such as communal wells that will benefit neighbourhoods and villages.
---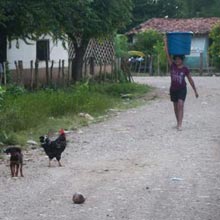 How You Can Help
The needs in Honduras are immense, but by working hand-in-hand with our Honduran brothers and sisters, it is possible to make a lasting difference. The Carpenteros work in partnership with World Renew and its Honduran partners Diaconia Nacional, Alfalit, Harvest, MCM/Stewardship of Christian Ministries and the Association for a More Just Society in Honduras. These partners do not tell a community what its needs are. Rather, through dialogue and assessing the community's strength and weaknesses, priorities are identified and a strategy is developed to achieve the community's goals. This way, by working together, we can bring about lasting improvement for Hondurans in need.