The Carpenteros and Friends

SUPPORT THE 2019 ONE DAY CHALLENGE

CLICK HERE TO FOR MORE INFORMATION

Who are the Carpenteros and Friends?
The Carpenteros and Friends are a group from Southern Ontario (Canada) who are committed to showing the love of Jesus Christ to communities in need in Honduras.
The Carpenteros are proud to work in partnership with World Renew (Canada and Honduras), Diaconia Nacional, Alfalit, Harvest, MCM/Stewardship of Christian Ministries and the Association for a More Just Society in Honduras to support micro-finance cooperatives, education, health and sanitation, leadership training, and various community-development projects.
On this website you can find out more about the various projects that are underway, our fundraising efforts, and how you can become involved.
We invite all who share our passion for helping the people of Honduras to participate in Carpenteros' events and service trips.
If you would like to learn more about the opportunity to assist with community development in remote areas of Honduras, please contact us by email: This email address is being protected from spambots. You need JavaScript enabled to view it.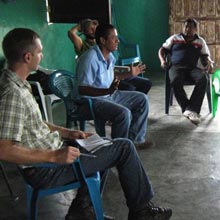 Since 2010, the Carpenteros have been working closely with a group of farmers in rural Olancho Department to export their premium 'direct trade' coffee to Canada. Many of the members of the 'Association of Olancho River Coffee Growers' are members of the El Carrizal Christian Reformed Church, and proceeds from coffee sales in Canada have helped to provide further training and equipment for the continued improvement of their coffee crop.
The Carpenteros are offering roasted coffee beans and medium ground coffee for just $10/pound. Coffee is available by calling Ken at 905-689-5491, or sending email to This email address is being protected from spambots. You need JavaScript enabled to view it.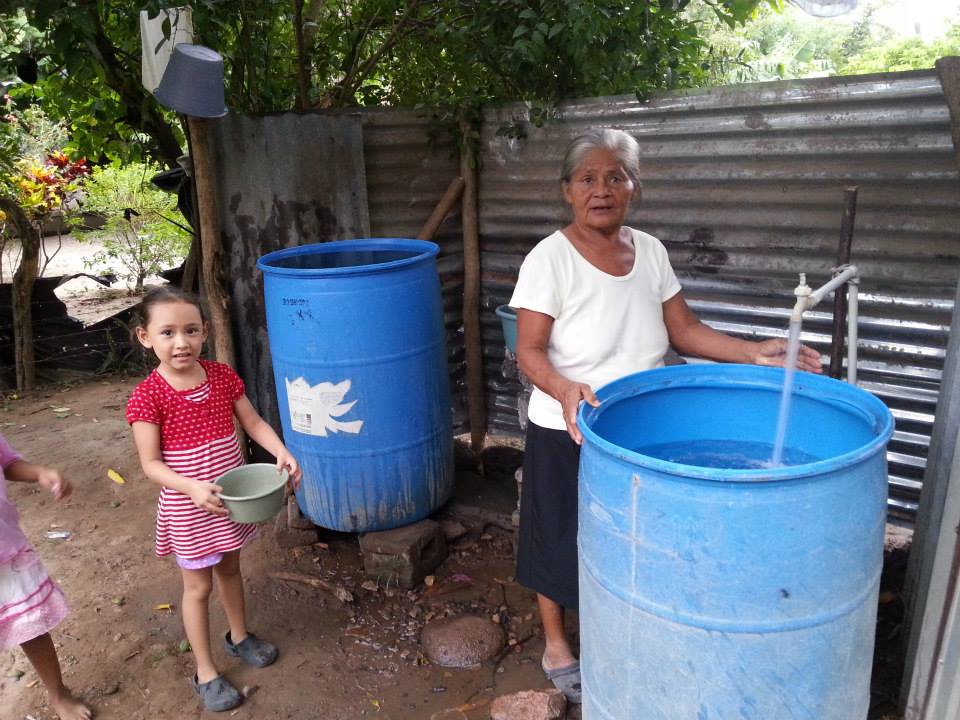 In the community of Los Llanitos, Honduras a well named after Maria Dam is producing water for families in need. The story of this memorial well began with the question: What do you give someone on their 100th birthday?