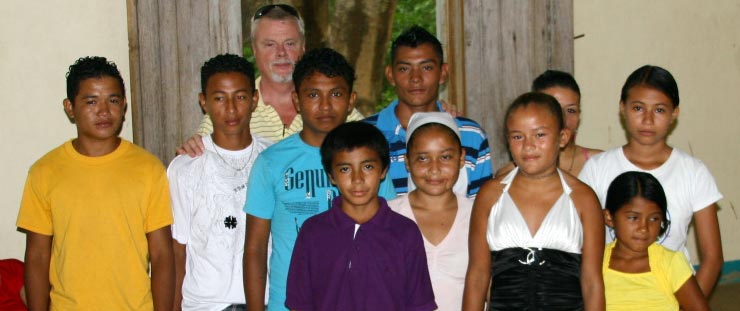 Building a better future through education
One of the most effective ways to ensure a better future for the next generation of Hondurans, and to raise up young leaders, is by making it possible for teenagers to continue with a high school education.
The Carpenteros Education Fund is currently assisting teenagers in four villages - El Carrizal and El Guanabano in Olancho Department, and Islitas and Tiguilotada on Tigre Island - to obtain a secondary school education.  Funds are generated from the annual Building Hope for Honduras dinner, the Valentine's 'Bistro Carpenteros' and through donations from generous supporters. More than $50,000 was also contributed to the fund in memory of Shirley Vanderlaan, a tireless worker and valuable member of the Carpenteros family, who passed away in November 2007.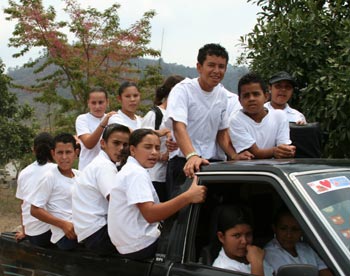 This support is provided on a 50/50 basis – with the Carpenteros matching what the student or their family contributes. The typical cost per student is $640/year, with each party contributing $320.  And it so inspiring to hear these young people share their career aspirations and tell of their academic achievements.
The Carpenteros also encourage students supported by the Education Fund to serve as role models in their community by tutoring younger students, and by forming a local 'students committee' that seeks ways to help the poor or disabled in their own communities.
Through the Education Fund, young people are being given the opportunity to continue with their high school education and potentially a post-secondary education, and then to become leaders who will bring hope and opportunity to their communities.
Please contact us at This email address is being protected from spambots. You need JavaScript enabled to view it. to learn more about how you can assist in building a better future by providing a high school education for Honduran teenagers.
Download the Spring 2019 Scholarship Program Report
Download a letter from Nicolle Reyes
Download a letter from Luis Rodriguez