The Carpenteros and Friends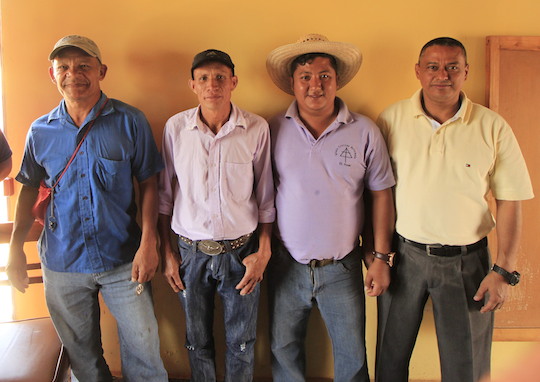 The Rio Olancho Coffee Project is an amazing success story, made possible only by the dedication of hard work of coffee producers in a number of communities throughout Olancho.
Since 2009, the Carpenteros have been working closely with a group of farmers in Olancho who have devoted themselves to producing the highest quality coffee.
The first 5,700 pound shipment of this OUTSTANDING Direct Trade coffee arrived in Canada in August 2010, and became an instant favourite because of the great taste and exceptional price. The second shipment, grown by farmers from El Carrizal and Santa Maria del Real, arrived in June 2012 and has been rated between 'excellent' and 'outstanding'.  Then, with increasing demand, the project expanded to other communities in 2014 and 2015, and the amount of coffee being sent to Canada doubled.
The Carpenteros are offering 1 pound bags of roasted whole beans, and 1 pound foil pouches of medium ground coffee, for just $10 per pound. By eliminating many of the middleman costs, we are still able to pay the farmers a 30-40 PERCENT PREMIUM over the market price, and make this coffee available for well less than the price for comparable coffees.
Coffee is available by calling Ken at 905-689-5491, or sending email to This email address is being protected from spambots. You need JavaScript enabled to view it.
RIO OLANCHO COFFEE PROJECT
El Carrizal is a village of 1,000 people living in 120 homes in a remote area of Olancho Department in central Honduras. The gravel road quite literally ends here – with a small elementary school on one side, and the brightly painted Christian Reformed Church on the other side. This is 'downtown' El Carrizal.
The Carpenteros and Friends have participated in several projects in El Carrizal, and the local micro-finance cooperative is one of the most successful rural savings and loans co-ops in Honduras, having gone from nothing to being self-sustaining in just 5 years.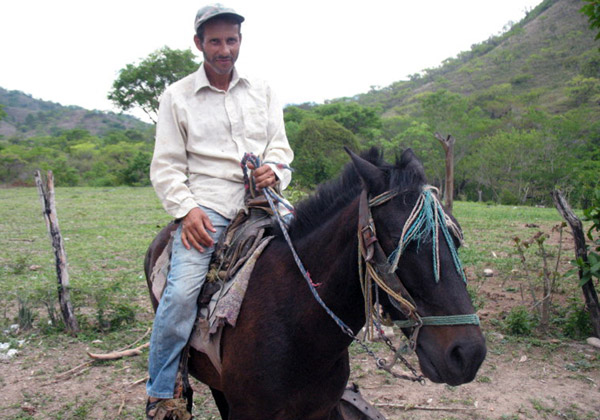 For coffee growers in this village – men such as Claudio Salinas (left) – forming the Association of Coffee Producers of Rio Olancho has been a very exciting initiative. The producers formed a cooperative with an elected board, and regularly participated in training provided by Diaconia Nacional, World Renew and the Honduran Coffee Institute (IHCAFE).
They took steps to protect the environment where the coffee is grown, so that the green coffee beans which are shipped to Canada are shade grown with organic fertilizer and natural insect control methods. Not only does this make for great tasting coffee, but the producers say they are proud to be caring for the land by preserving the mountain forests and streams.
And the work these farmers have invested into their crop has resulted in high quality coffee – so good that the Honduran Coffee Institute, which inspects and grades the coffee before it is allowed to leave the country, commended them for the work they have done.
In the past, the El Carrizal coffee growers sold much of their crop to middlemen who drove from farm to farm, playing one farmer against the other and offering low-ball prices.
Now, in partnership with the Carpenteros, members of the Rio Olancho coffee cooperative are proud to export their highest quality 'direct trade' coffee beans for the enjoyment of Canadian coffee lovers.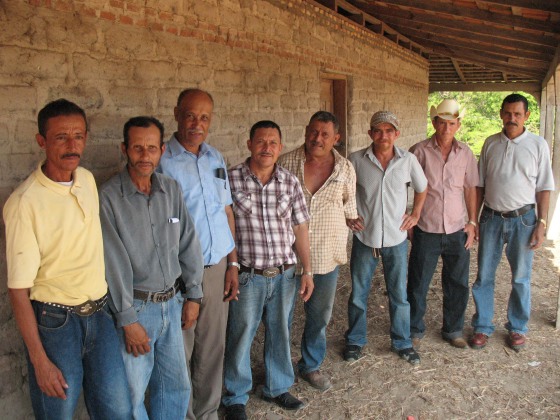 In addition to the pride they experience, farmers receive a very fair wage – a full 30 per cent premium over the IHCAFE market price for green Honduran coffee beans. This was the premium that the coffee producers themselves suggested – a sufficient return and incentive, but not so great as to cause animosity or increased economic disparity within their community.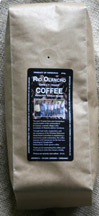 But it's not just the growers and their families who benefit from this project. The premium paid to farmers allows them to pay higher wages to those who earn a living as coffee pickers.
These hard-working coffee producers can see God's hand in making this dream a reality. They give thanks to God for the success of the coffee project, and are excited and motivated as they look to future possibilities.
The members of the Association of Coffee Producers of Rio Olancho sincerely hope you enjoy their coffee, and they thank you for the support that allows them to provide a better future for themselves, their families and their community.