The Carpenteros and Friends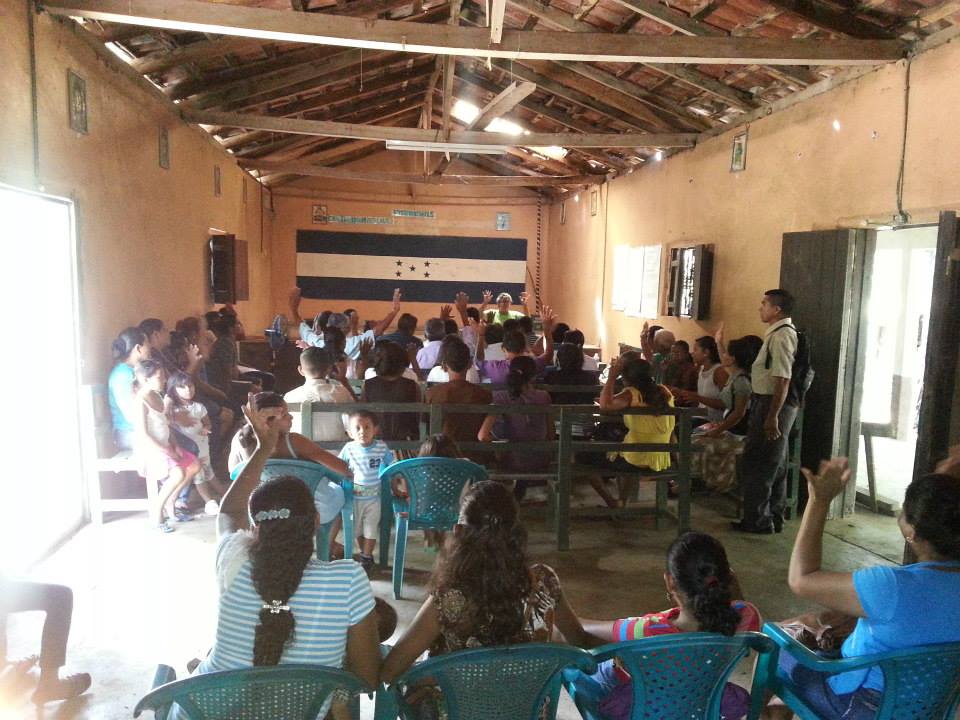 The community of El Limón is one of the poorest in the Choluteca area of southern Honduras, with very few economic opportunities for residents to improve their quality of living.
But that began to change when a local savings and loan credit union was started through Harvest Honduras, and with seed capital and training funds provided by The Carpenteros and Friends.
Prior to the credit union starting, Ramiro Carbajal, director of Harvest Honduras, had been serving in El Limón for several years, training church and community leaders.  The natural growth seen through that leadership training brought the community to the point where they were eager and ready to form a credit union.
Small loans were made available to farmers and small business owners, who were then able to increase their sales, improve the quality and quantity of their crops, and generate more income.
Then, one day in December 2014, the residents of El Limón awoke to a great surprise.  Thieves have toppled the power line poles leading to the community, and then stole the copper wires.  It was only a few days before Christmas, and El Limón was in the dark.
Community residents went to the local mayor looking for assistance, but were told that the local government had no funds.  Residents were told that they would need to wait for the electrical company to repair the lines sometime after the Christmas holiday or into the new year.
However, a member of the local community board was also a member of the credit union, and he suggested that the local government approach the credit union for a short-term loan to repair the electrical lines.
The community board went through the standard process of making a loan application and providing security, in this case in the form of a deed to a property.  A loan of $500 was soon approved, the wires and poles were repaired, and power was restored before Christmas.  And, 15 days later, the loan was repaid, and the property deed was returned to the local government.
Explains Ramiro Carbajal from Harvest Honduras, "the community was very grateful to God and they could all see what a blessing it was to have a local credit union.  They were able to solve the electricity problem in time for the Christmas season, and they thank God for the support of our friends at World Renew and The Carpenteros."