The Carpenteros and Friends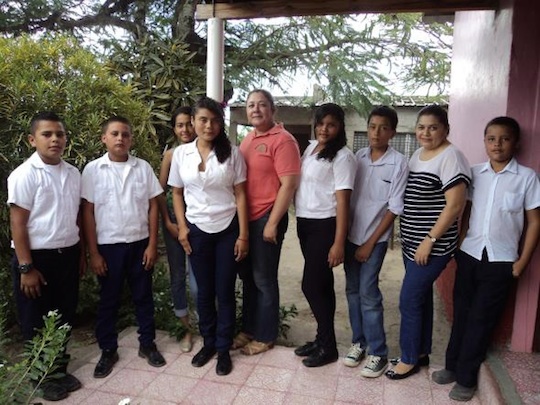 For the past 10 years, the Carpenteros' Scholarship Project, in partnership with Diaconia Nacional de Honduras, has been making it possible for promising young people from impoverished communities to continue with their high school education.
This support is provided on a 50/50 basis – with the Carpenteros matching what the student or their family contributes. The typical cost per student is $640/year, with each party contributing $320.
While this amount may seem insignificant by North American standards, for many Honduran families living on less than $2,000/year, the cost of sending a child to high school is overwhelming.
"For more than a decade, we have seen how the lives of many families have been changed" through the Scholarship Program, says Dilia Aguiriano, executive director of Diaconia Nacional. "Psalm 126:3 is a clear confirmation of what we are living: The Lord has done great things for us, and we are filled with joy."
The Scholarship Program is provided to students in El Carrizal and El Guanabano, two remote communities in Olancho Department, as well as the villages of Islitas and Tiguilotada on Tigre Island.  In 2015, there were 45 students taking part in the program, and three graduated with high school degrees.
Please CLICK HERE to download an English version of the report from Diaconia Nacional with highlights from the 2015 Scholarship Program, including photos and comments from participating students.